Call the show at 1-800-655-MIKE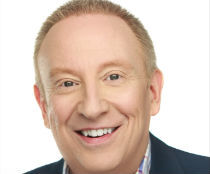 A blend of timely political commentary, compelling talk and terrific discussions on social issues and lifestyle topics.
Show Links:
---
Today's Show
Here's who Biden might tap to replace Stephen Breyer on the Supreme Court Spotify Takes Down Neil Young's Music After His Joe Rogan Ultimatum Another video of shoplifting at Rite Aid emerges as store forced to shut Kamala Harris to attend inauguration of incoming socialist Honduran president with anti-Semitic ties Trump declares himself the '47th' […]
---
Watch the Show
---
Wednesday, January 26, 2022
Joe Borelli is the NYC Council Minority Leader and the New York City Council member for the 51st district. Joe joins Mike to discuss the two slain NYPD Officers following the Harlem ambush, the overall state of NYC with surging crime, & what is causing this madness!
---
Thursday, January 27, 2022
From The Wall Street Journal, "Spotify Takes Down Neil Young's Music After His Joe Rogan Ultimatum"