GOP Lawmakers Request Criminal Probes of Comey, McCabe, Lynch, Clinton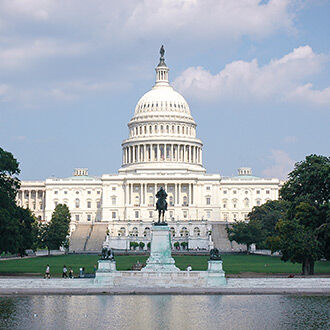 Nearly a dozen Republican members of Congress on Wednesday sent a criminal referral to the Justice Department and FBI seeking an investigation of former FBI boss James Comey, former deputy director Andrew McCabe, ex-Attorney General Loretta Lynch and Hillary Clinton.
Fox News reports they also called for FBI agents Peter Strzok and Lisa Page and several others to be investigated.
The referral shows increased Republican pressure to probe top Democrats and Trump critics.
They note "dissimilar degrees of zealousness" in the investigations into Clinton vs. the Trump campaigns.
House lawmakers want investigations into everything from the Clinton email probe to the anti-Trump dossier to the Uranium One controversy.
Corrie O'Connor